Discover
development for products,
processes and packaging
Increase revenue, stand out from the competition or stay on top of new consumer trends – there are many reasons to innovate. However, it is often essential to have expert support in order to be more efficient and reduce project completion time.
From product development to improvements in the packaging or process, Foodinnov Group and its expert team will be there to help.
Research and
Development
01
A food lab to help you formulate
Our development laboratory will accompany you in building your project and will support you in every step of your project development: personalized R&D monitoring
02
Development
Transforming an innovative idea into an industrial success takes multiple skills and steps. We are there at your side from the development of recipes to the industrialization of products and processes.
03
Nutrition Added bonus
Our team of nutrition experts brings their expertise to the development of specific products
04
Collaborate on research projects
Being part of a collaborative research project is a mean to gain new partners and funding. Foodinnov will team up with your company at every step of the project implementation.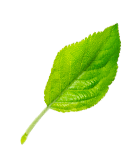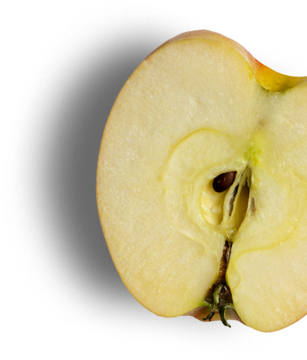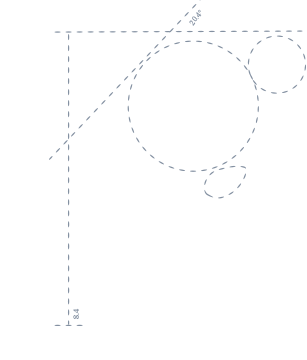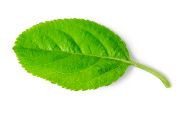 A personalized
Offer
Foodinnov offers a wide choice of services and advice to:
Find and manage public funding for R&D and financial aids
Suggest key ingredients for innovation
Formulate your product model (optimizing your recipes, increasing best before date, reducing sugar/salt, clean labelling, gluten-free..)
Define the manufacturing process (designing a new production line)
Find industrial partners
Organize pilot tests or pre-industrial tests (in our partners plants or directly on your production lines)
Develop a new strategy for quality, marketing, nutritional expertise
Foodinnov's experience and expertise are recognized and endorsed by French centers of competition. Our accreditations for collaborative research and innovation enable us to operate across the entire agrofood industry. With the added experience of our 15 food technologists and food science PhDs, we can help food industries to solve their most complex R&D issues.
Depending on your needs and strategy, we invite additional experts in research, catering or food design from our network.
Innovation through
applied science
As a food industrialist you have to innovate to ensure your business grows. You need reliable, external expertise, external materials, new technologies and public funding for R&D to help you meet your goals.
As a true link between academic research and food industry, Foodinnov identifies and sets up your R&D projects in a collaborative way or service.
Project collaboration gathers the available skills and resources required to carry out ambitious research programs in terms of content, results and impact.
Foodinnov may facilitate access to scientific and technical platforms, to competitiveness centers and academic partnerships (LabCom).
We will help you to obtain public funding which meet your needs.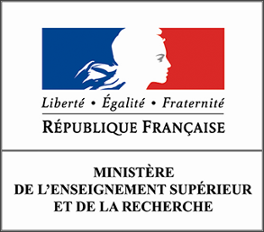 Credit Impot Recherche (France)
Since 2006, Foodinnov Development has renewed its accreditation as a Research institute
Discover more on CIR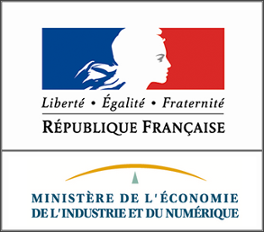 Credit Impot Innovation (France)
Foodinnov Development is also accredited for Innovation Tax Credit, a special tax credit for innovative companies.
Discover more on CII
Project
feasability study
Are you striving to create an innovative food business? Are you entering a new market or proposing new products or services?
In order to minimize the risks inherent in all innovation, it is critical to start with the right foundation, to position your concept and evaluate it from all perspectives of development for the short, middle and long-term goals.
Considering the human and technological investments in building the foundation makes it possible to correctly scope the project and evaluate the financial requirements to take your innovation to the next level, or to use innovation to create more opportunities for your business.
We help the startuppers and more broadly the food innovation project managers by:
Providing feasibility studies of the technical-economic factors of your food innovation project
Evaluating market opportunities and key players
Identifying and introducing you to potential partners, collaborators and suppliers
Assisting with defining and implementing your marketing strategy
Formulating your product
An association with all other items inherent to company creation is provided: tendencies, regulations, labelling and allegations, industrial transfer.
Booking our
food R&D lab
You can, if you wish, book our food R&D lab.
Come and work on your culinary trials and/or creative workshops in a laboratory adapted to your needs.
This laboratory and meeting room can be booked for people or companies wishing to organize:
Products trials
Pilot process testing
R&D project meetings
Accessibility to amenities: convenient for disabled persons.
You wish to
Contact us
Grégoire Fronteau | Géraldine DEDIEU
R&D Project Manager | Head of R&D Nutrition division